Roof Replacement Contractor in Hartford, Avon, and throughout CT, MA, RI
Choose from a variety of quality roofing materials with installation from expert roofing contractors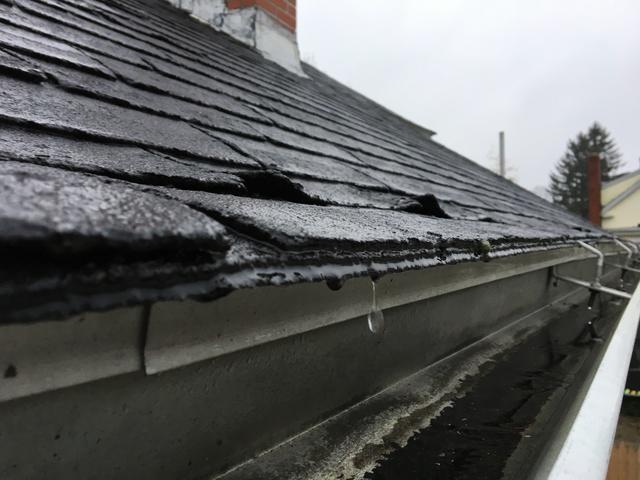 A solution for every situation. If you fell victim to severe weather or just have normal wear on your roof, we can help.
The Design EyeQ® Visualization Tool allows you to experiment with different roofing options to create your "dream home look" before you make a purchase.
Why do I need an expert in roof replacement?
If your roof has been damaged by a storm, is worn out and requires frequent costly repairs, or is past warranty, you could need a roof replacement. A roof replacement can be a big project, which is why the experts at Millstream Construction are here to make the process as easy as possible.
Where do I find a replacement roofing contractor in my area?
Our roof replacement services in Greater Hartford & Glastonbury will ensure that your home has a durable roof that will look great and protect your home year after year. We offer a wide variety of roofing materials, and we can handle any size project.
All roofs eventually break down and need replacement, no matter the type of material or how well they were maintained. Of course, it's not the best idea to rush into a replacement, which is why we conduct thorough roof inspections to determine whether repair or replacement is the best option for your home.
How do I contact Millstream Construction?
If you think your home is in need of a roof replacement, call us at 1-855-556-7549 or click below to request an on-site assessment and free estimate in East Hartford, Avon, Hartford, or nearby.
Signs You May Need a New Roof
The roof is at least 20 years old
The roof looks old and worn
Dark stains from algae
Moss growth on shingles
Curling or cracked shingles
Bald spots where granules are missing
If your roof is old or you've noticed signs of a roof problem, we can assess your roof to determine if it's time for a re-roof and provide you with a free estimate for replacement or the services you need.
The right roofing material makes all the difference
There are a wide variety of roofing materials to choose from and each comes with its own benefits. Choosing the right one to match the design of your home and neighborhood while staying within weather restrictions and budget is important. That's why we offer a wide variety of options, and our experts can help you select the one that's right for you:
Asphalt shingles
Wood shakes & shingles
Metal roofing
Flat and rubber roofing
Slate
Products
Owens Corning Roofing Options
Owens Corning offers a wide variety of shingle options, all of which meet the highest standards of quality, durability, and appearance. The three main categories are architectural, specialty, and traditional shingles. Architectural shingles are available in many lines, including TruDefinition Duration Shingles and Oakridge Shingles. Similarly, specialty shingles include Devonshire Shingles, Berkshire Collection Shingles, Duration Premium Cool Shingles, and TruDefinition Duration Storm Impact Resistant Shingles.
Benefits of Owens Corning shingles:
A variety of color choices
Energy efficient options
Extensive warranties
Strong and durable
Give Your Home the Perfect New Roof
At Millstream Construction, we understand that it can be difficult to know what steps to take when considering a roof replacement. We will work with you every step of the way to ensure that you are getting exactly what you want and need at a cost you can afford.
It doesn't matter what your motivation or needs are, whether your roof is old, worn out, leaking or you simply want to improve your home's exterior -- we always provide high-quality roofing solutions that will last for years to come! Call us today to get started with a free estimate in Hartford, Avon, East Hartford, Cromwell, Manchester, Wethersfield, West Hartford, West Simsbury, Farmington, New Canaan, Glastonbury, or nearby.
Looking for a price? Get a no cost, no obligation free estimate.